Table of Contents
Greystone times races. For a free quote, contact timing quote.
Breaking News!!
10/4/15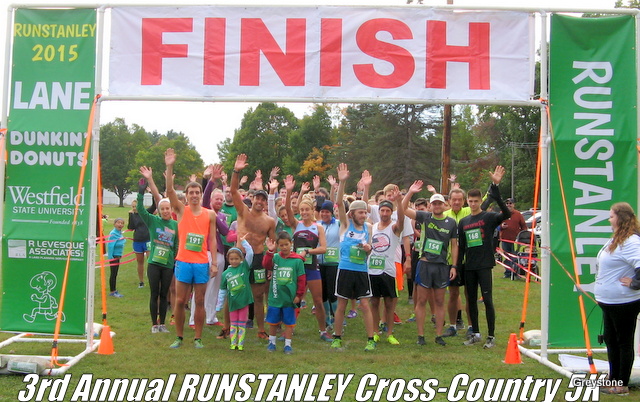 The weather was perfect for a cross-country race. Stanley Park in Westfield, Massachusetts, is famous for cross-country. There was a great crowd and some great times from people and puppies. Yes, there was a K9 division; and they were very happy. Chas Hodgdon took top honors for the overall, while Matt Pomeroy, 4th overall, was first in the K9 division with his happy dog, Cooper, leading the way. Apryl Sabdosa took the women's title in 5th place overall. The Western Mass Distance Project took the team title. Results for the 3rd Annual RUN STANLEY Cross-Country 5K are posted. Don't forget to check out the 2nd Annual Run and Wag 5K on 10/17.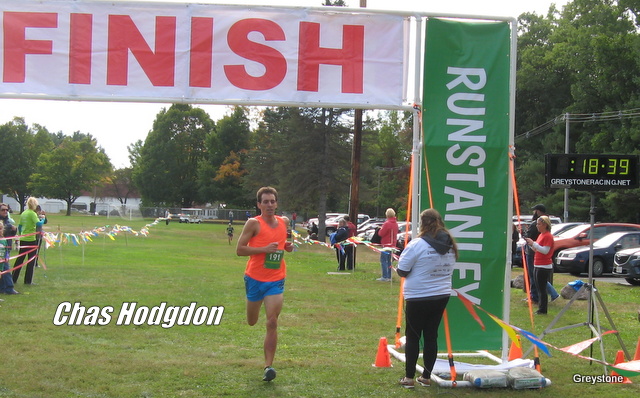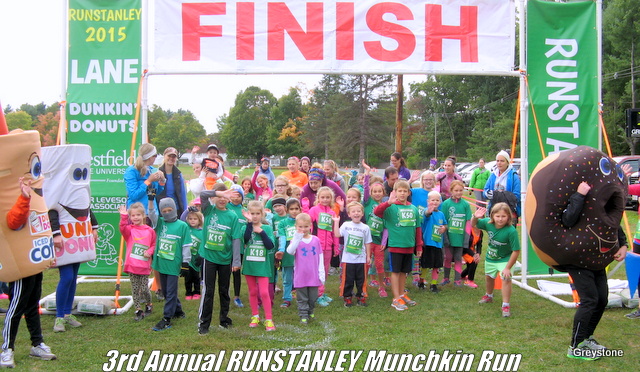 10/3/15

Rain did not dampen spirits. There was an ethusiastic crowd for the 33rd Annual Highland Lake 10K. With the exception of one young gun, it was the Grand Masters that ruled the roost. John Minervino comes through with a quality run on a raw day. Everyone should deduct 3 minutes from their time today. The cold wet wind is not ideal for a personal best... Annalisa Paltauf was all smiles as she took the women's race. Results are posted.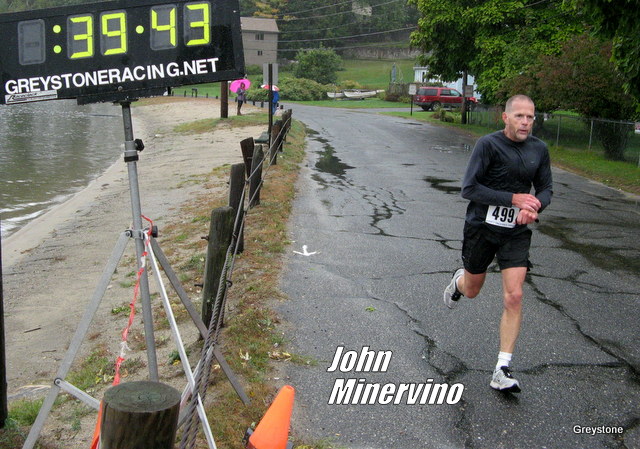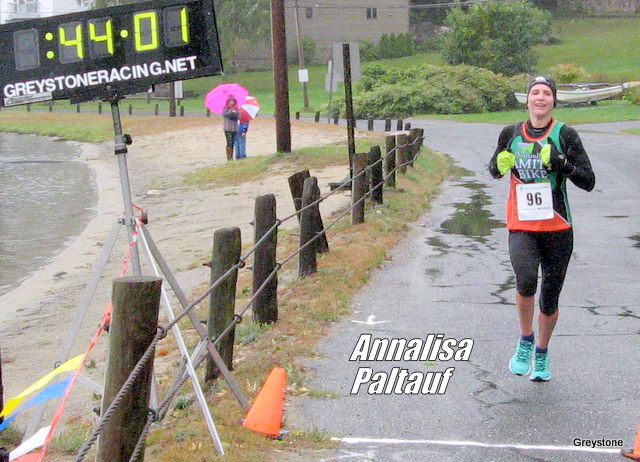 10/2/15
This Saturday is the Highland Lake 10K at 9:00 AM. 10K road races have become rare. At one time, they were the most popular road race distance in America. Check out the road race calendar and you'll be hard pressed to find a 10K. The 10K distance, for me, was my final race before a marathon. After months of training and long runs, the 10K race would help get me race sharp. It's a long enough distance to work on pacing, tempo, strategy, and tactics. It's a short enoiugh distance to be fully recovered for the folloing weekend. Come run the Highland Lake 10K. This is our 33rd year on a classic, certified course. This year's race will be run in memory of Julian Nichols. Julian passed away a few weeks ago. He was an accomplished runner, teacher, coach, husband, and friend. He taught and coached for decades at Oliver Wolcot Tech in Torrington and the Gilbert School in Winsted. Julian was instrumental in the founding and organization of the Highland Lake 10K Road Race. His love of running will always be remembered.
9/27/15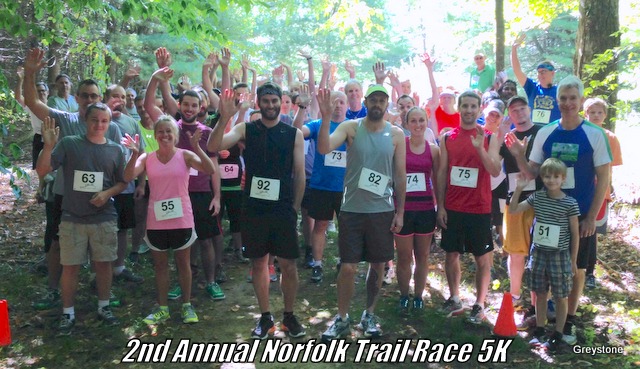 Groomed trails. A beautiful day. Great friends. A fun race on the trails of Barbour Wood. The Norfolk Land Trust would like all of us to become more aware of the land of which they care. Come and enjoy the meadows, the forest, the hils, and trails. What better way, than to host a trail race. Course monitors were at every turn and the competition was top notch. Rocco Botto has been on a tear for the past three years. Today, Botto had his hands full as Casey Smith was able to gain a 3 second space, and the victory. Hats off to Norfolk local, Oriana Guindon, for the women's victory. Results for the 2nd Annual Norfolk Trail Race 5K are posted.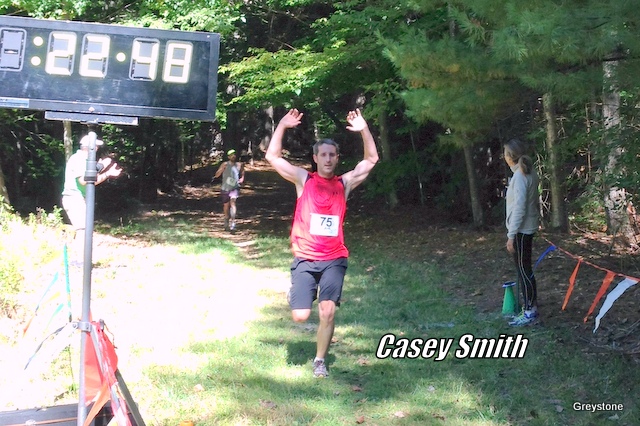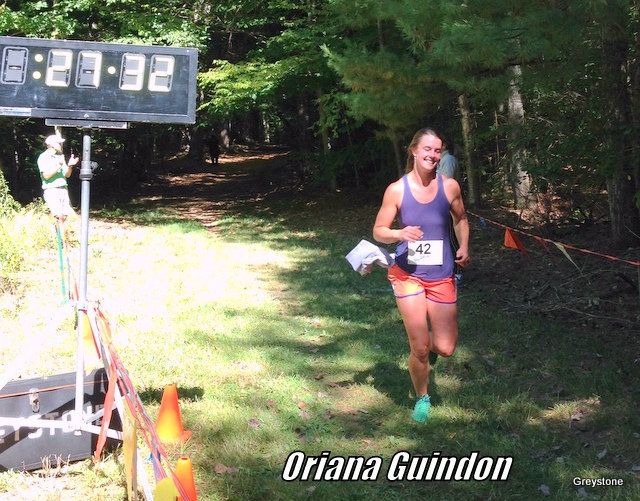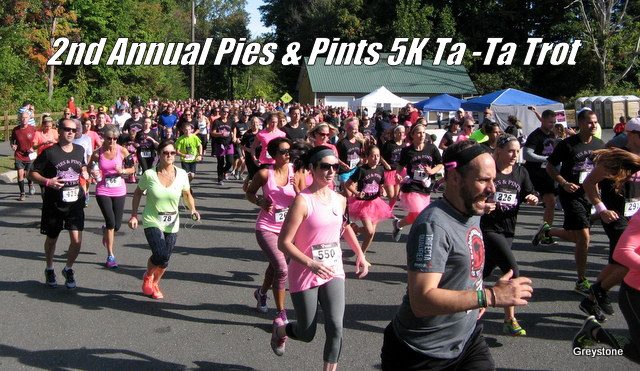 Cool mornings bring great races!. A Fantstic turnout for the 2nd Annual Pies & Pints 5K Ta-Ta Trot. It was Pat Dennen breaking the race record and establishing the new course record. Dorie Perugini takes the women's race. Results are posted.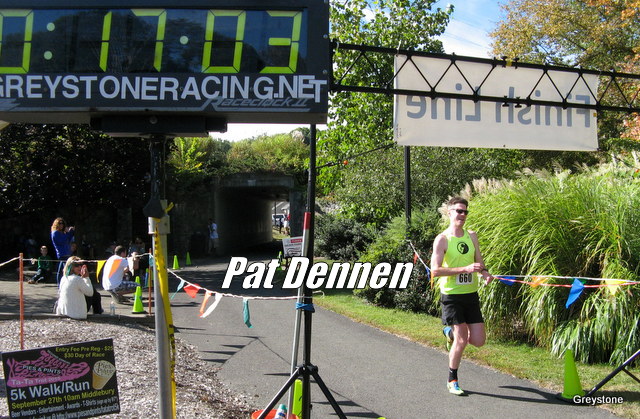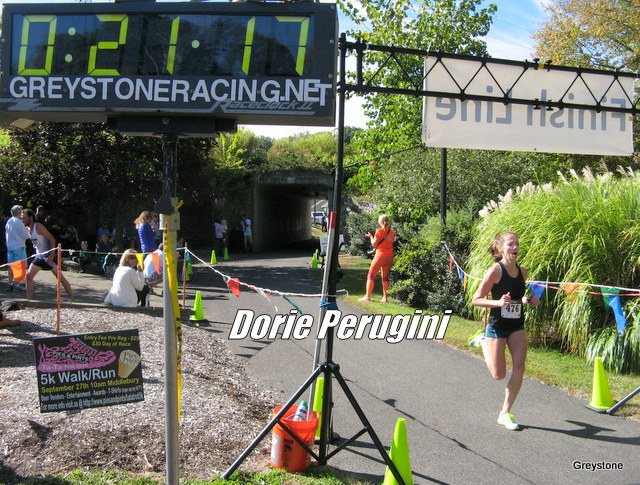 9/26/15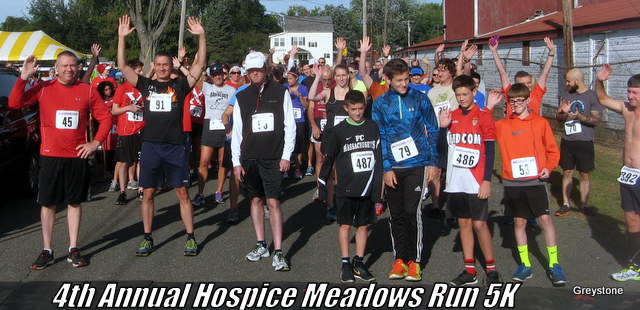 Bright sunshine greeted the runners on the fairgrounds. The sun warmed what was a cool autumn morning and brought forth a great day for a race. Joseph Sayles sailed his way to victory over the fairly flat course in Northampton. Selena Proctor wasn't that far behind her husband , as she took the women's race. Results for the 4th Annual Hospice Meadows Run 5K are posted!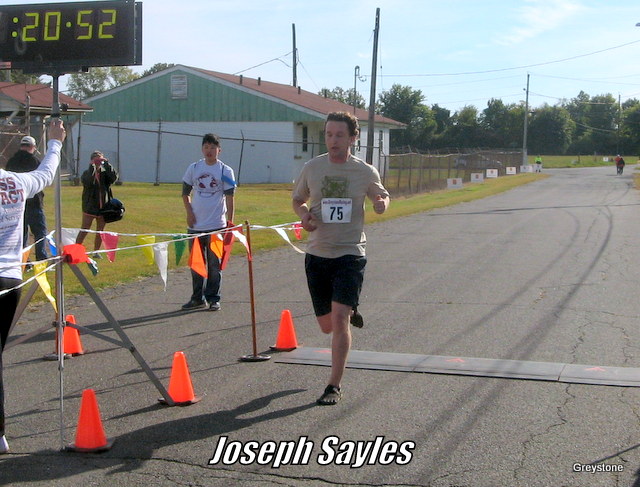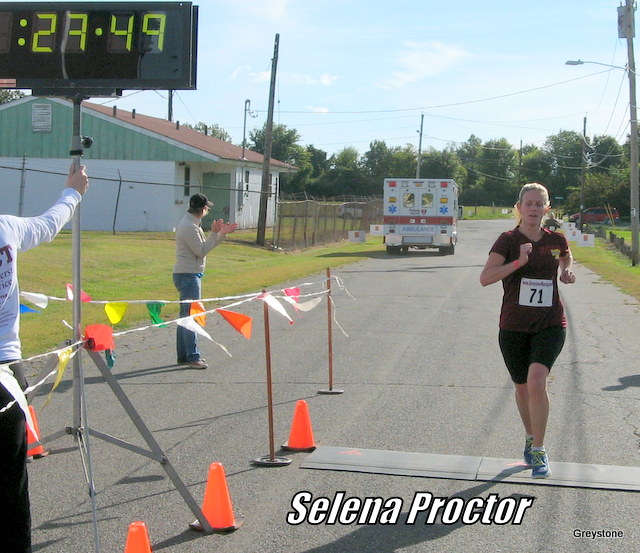 9/25/15
Tomorrow is opening day for the 2015 USATF/CT Cross-Country Grand Prix!
Follow up Saturday's race with a great cross-country run in Norfolk on Sunday...
The United States Track and Field- Connecticut Association announces the 2015 Cross-Country Grand Prix
These races are open to everyone; however, USATF/CT Eligibility Rules apply for prize money.
Each Race has Team Prize Money for: 1st and 2nd Open Men (5 score by place, an additional 2 will displace), 1st and 2nd Open Women (3 score plus 2 displace), 1st Master Men (3/2), and 1st Master Women (3/2).
The Connecticut Team and Individual Champions for m/f Open and Master will be determined based on overall performance. The teams will earn points based on appearance and performance against the other attending teams for each race. Scores will be posted during the season. The tie-break is determined at the Huffing Off Stuffing 5K in Newington.Each team must provide: participants name as it appears on the USATF membership roster, age, and overall finish place in the race. Send the scoring roster within 24 hours of the event; including the displacement runners, via email to: wgraustein@snet.net Master runners may score for both open and master teams.The nearly $3,000.00 in prize money will be determined based on compliance, attendance, participation, and performance.

2015 USATF/CT Cross-Country Grand Prix
9/26/15 Sat. 9:00 AM, Stanley Quarter Park, New Britain, 7th Annual Ray Crothers Memorial 5K
11/1/15 Sun. 11:00 AM, Sunny Brook State Park, Torrington, 14th Annual Sunny Brook XC 5K
11/15/15 Sun. 9:00 AM, White Memorial, Litchfield, 10th Annual Age Before Beauty XC 5K
11/21/15 Sat. 10:00 AM, MDC Reservoir, West Hartford, HTC Cross-Country Challenge 8K
11/29/15 Sun. 11:30 AM, Middle School, Newington, 4th Annual Huffing Off Stuffing XC 5K

Dear Race Enthusiast;
Races on the RRGP are selected for a two-year term.
If you have a race, or know of a race, that might be interested in participating in the 2016/2017 RRGP, please have them contact Will Graustein on or before October 15, 2015.
Selected races will receive a two-year contract, they must be sanctioned by the USATF, the course must certified by the USATF, and the opening bid is $2,000 for the 2-year commitment. 100% of the bid along with an even larger contribution from the USATF/CT will go toÊ team prize money for each race.
Any interested race should email : wgraustein@snet.net and identify the race name, the race distance, the location, the time, and the dates for 2016 and 2017.
The due date for solicitations is Thursday, October 15, 2015 by midnight.
The solicitations will be reviewed and open for discussion at the LDR Road Race Grand Prix Committee meeting scheduled for Wednesday, October 21, 2015 at 7:00 PM. All interested parties are invited to attend. Location to be announced.
The selection for the 2016/2017 USTAF/CT RRGP will be made at a later date.
Please let us know if you have any questions.
Thank you.
Peter Hawley, Masters LDR Chair
Will Graustein, Open LDR Chair
9/19/15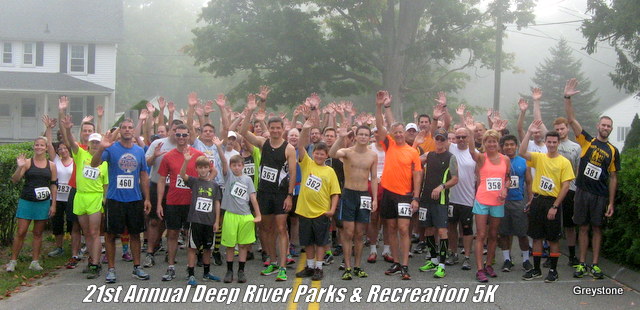 The fog lifted and then there was a race. A great crowd for the 21st Annual Deep River Parks and Recreation 1-Mile and 5K. With 600 meters to go, Darren Walden (last year's winner and course recod holder) was just ahead of 41-year old, Michael Cassineri. The two runners shifted positions twice befor the final 100 meters. Cassineri was lifted by the crowd and hung tough for the vicory.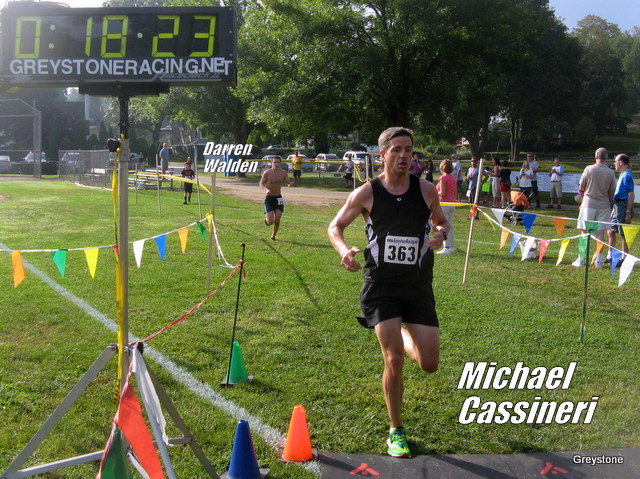 Heater Bradley was all smiles as she costed for the win. Results are posted.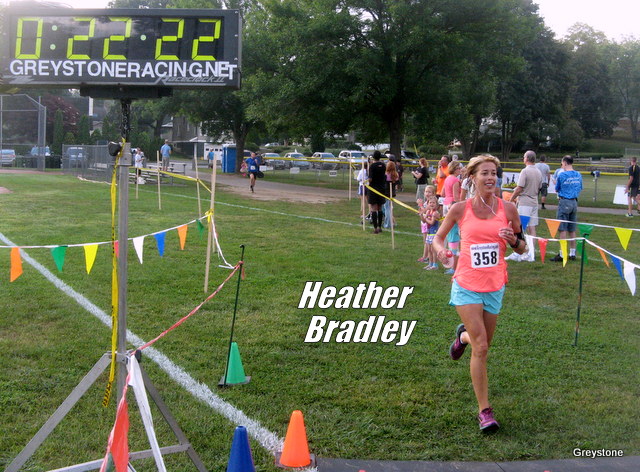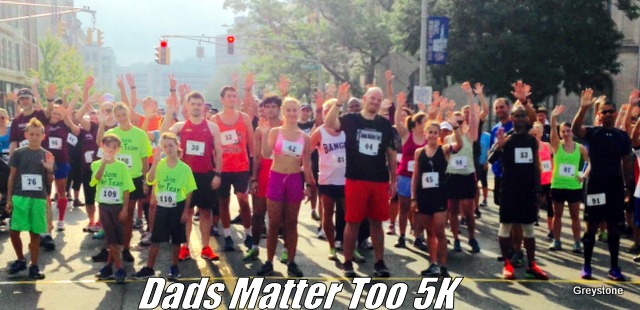 In Waterbury, Dads Matter Too. Michael Bhatt lead his team from Region 5 to a strong victory while Graziella Loesche took the women's victory. Results for the Dads Matter Too 5K are posted!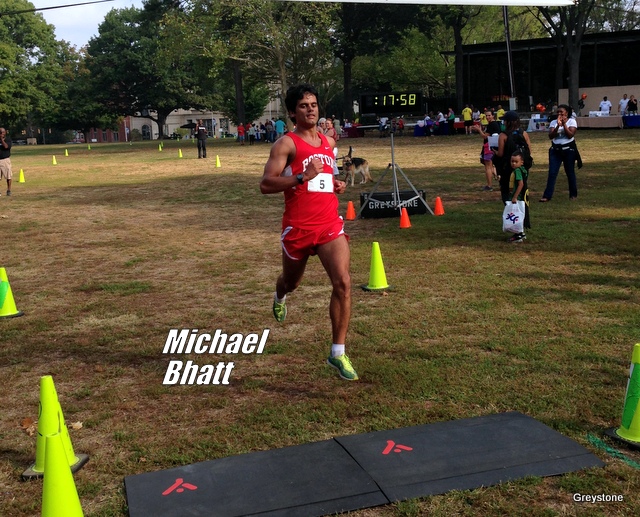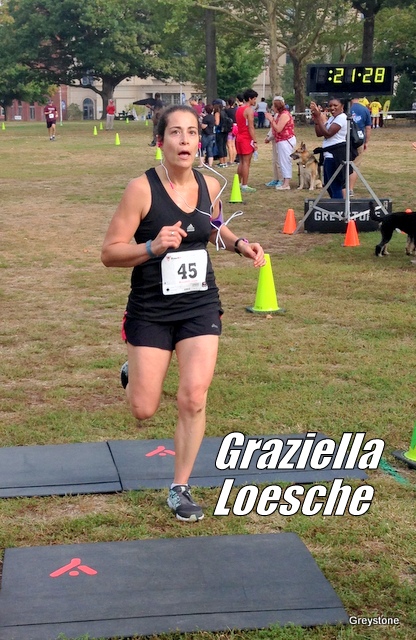 9/12/15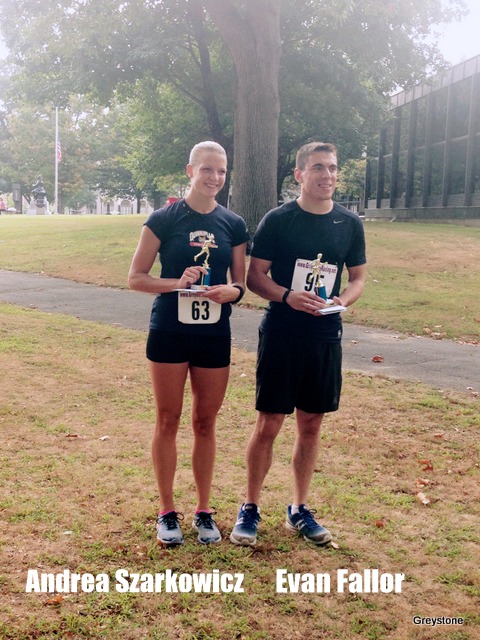 Results for the 10th Annual Bob Veillette 5K Road Race in Waterbury, CT are posted!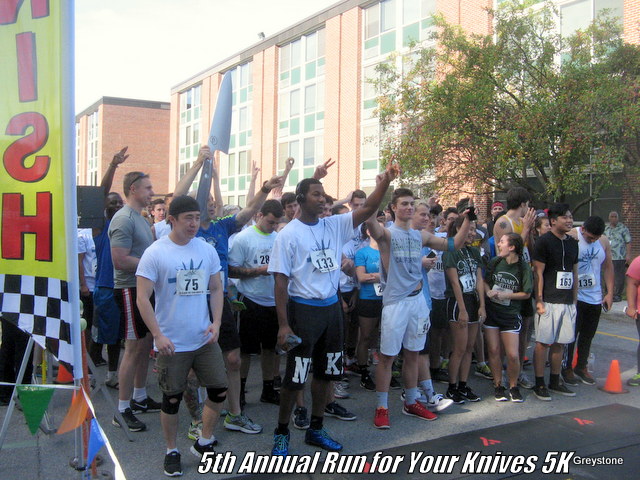 Results for the 5th Annual Run for your Knives 5K, from Hyde Park, NY are posted!
8/24/15
Check out all the new race applications and on-line registrations on the Greystone Race Application page.
Only 54 days until The 2nd Annual Run and Wag - The Bunny Williams Connecticut Doggie Cup!
Will Kareem Mabrouk be back with Abe, his energetic yellow lab to vie for the title? or; will the all elusive mountain runner Eric Morse and his super fast Highland Terrier Murdock be back again to break a new course record? Might us see Letitia Garcia-Trip and Swiper her lab mix take the crown again? All these questions and more will be answered on race day so register today.The pageantry, the drama, when the Connecticut Doggie Cup is on the line!