Breaking News!!
10/24/14
The United States Track and Field- Connecticut Association announces the 2014 Cross-Country Grand Prix
These races are open to everyone; however, USATF/CT Eligibility Rules apply for prize money.
Each Race has Team Prize Money for: 1st and 2nd Open Men (5 score by place, an additional 2 will displace), 1st and 2nd Open Women (3 score plus 2 displace), 1st Master Men (3/2), and 1st Master Women (3/2).
The Connecticut Team and Individual Champions for m/f Open and Master will be determined based on overall performance. The teams will earn points based on appearance and performance against the other attending teams for each race. Scores will be posted during the season. The tie-break is determined at the Huffing Off Stuffing 5K in Newington.
Each team must provide: participants name as it appears on the USATF membership roster, age, and overall finish place in the race. Send the scoring roster within 24 hours of the event; including the displacement runners, via email to: wgraustein@snet.net
Master runners may score for both open and master teams.
The $2,100 in prize money will be determined based on compliance, attendance, participation, and performance..
Following is the 2014 USATF/CT XC schedule:
11/2/14 Sunny Brook 5k, Torrington, CT
*11/9/14 New England XC Championships, Franklin Park, MA
11/16/14 Age Before Beauty 5k, Litchfield, CT
11/22/14 Hartford Track Club 8k, West Hartford, CT
11/30/14 Huffing Off Stuffing 5k, Newington, CT
*Note: As a participant on the Connecticut All-Star Team, each participating Club will receive 1/2 point toward their year-end championship score.
Race applications for Age Before Beauty 5K XC, Fischang-Chiccetti 5Mile/5K, and Huffing off Stuffing 5K XC are available from our Applications page.
10/19/14

A great turnout at Hammonasset Beach State Park. It was windy and cold but Josh Cashman and Laura Pieger didn't mind. Thank you to the many volunteers, sponsors, organizers, spectators and runners. Results for the 17th Annual Run for the Cove 5K are posted.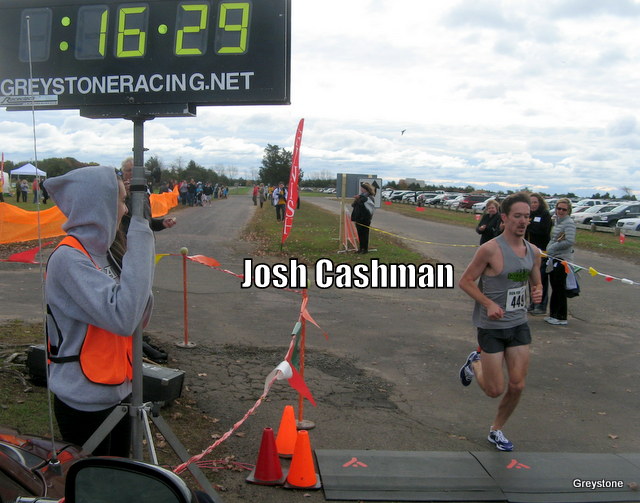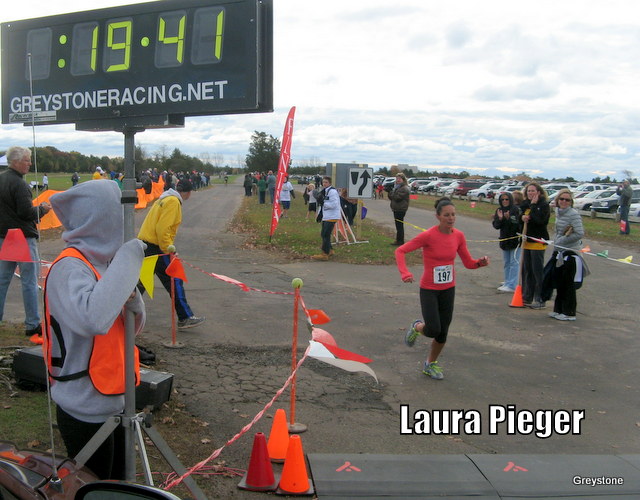 10/18/14
The pageantry. The spectacle. One couldn't help but giggle!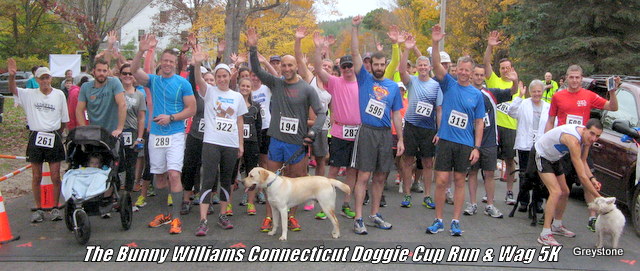 The turnout was amazing for this first year event. Noted celebrities from around the nation. Top runners from near and far.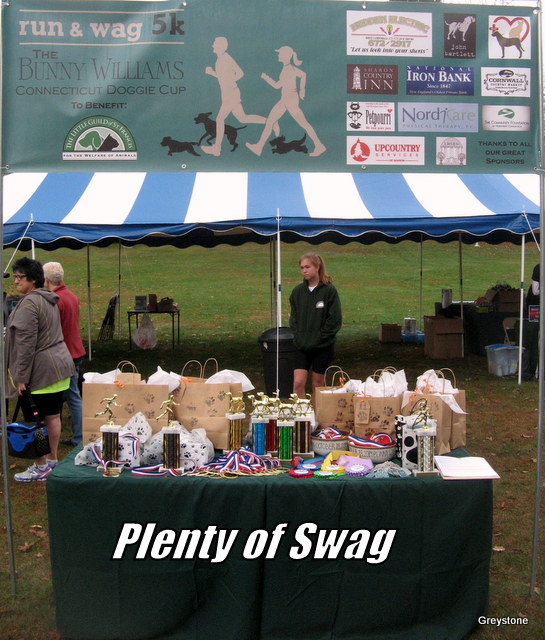 This was The Bunny Williams Connecticut Doggie Cup Run & Wag 5K to help the Little Guild of Cornwall. There were dogs, and people, of all shapes and sizes.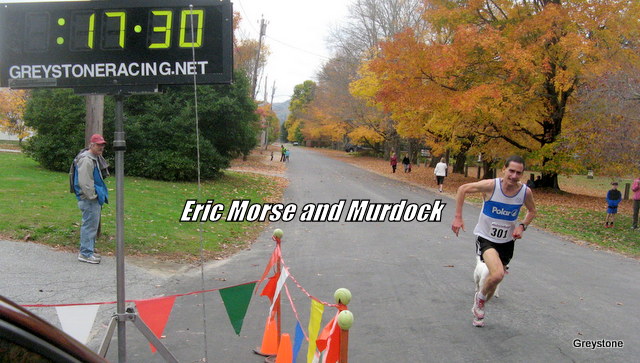 Eric Morse, from Berlin, VT, is one of the top runners in the country. He's run for several National Teams in Mountain and Trail competitions around the world.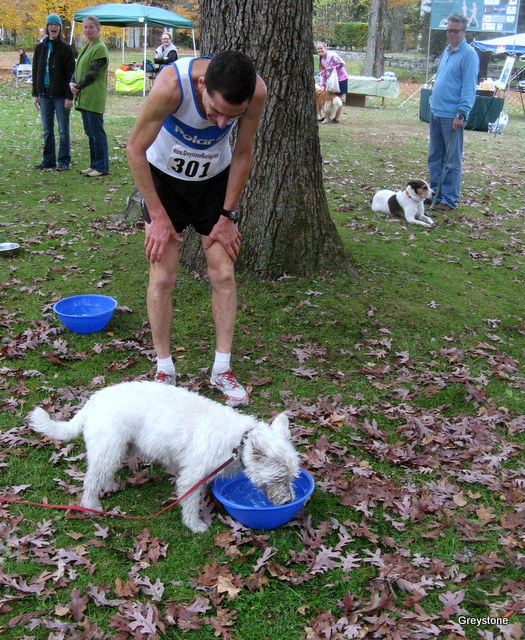 This was Murdock's 20th race for 2014!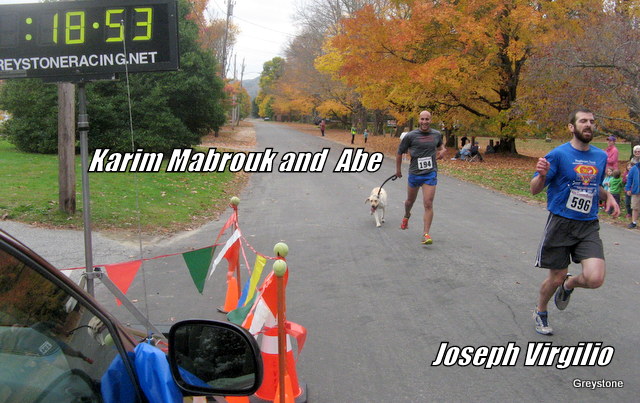 Joseph Virgilio was top solo male. Jenny McLain was top solo female.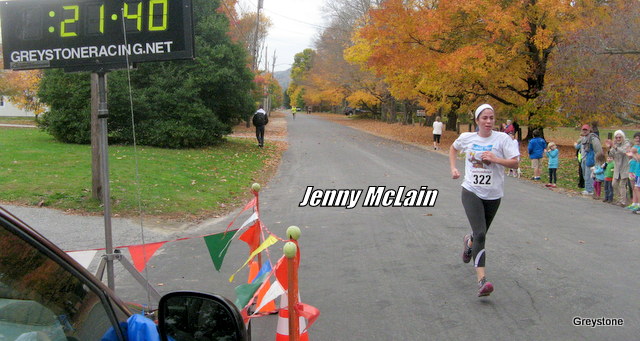 Many thanks to Bunny Williams, Richard Schlesinger, Cara Sundland, Dennis House, Mark Dixon, the many voulunteers, sponsors, organizers, spectators, runners, and dogs. The entire event was very entertaining. The foliage was pretty good too...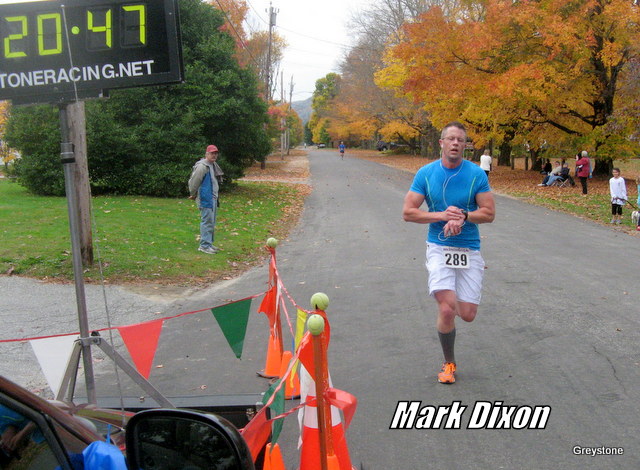 Results are posted!
10/17/14
There is a great turnout for the Run and Wag 5K in Cornwall tomorrow. Take a look at the preregistration list! Among the 5 team divisions, we have teams in every category.
10/14/14
The Run and Wag 5K has people divisions and team divisions (Toy, Small, Medium, Large, X-Large). Here are just a couple of the teams: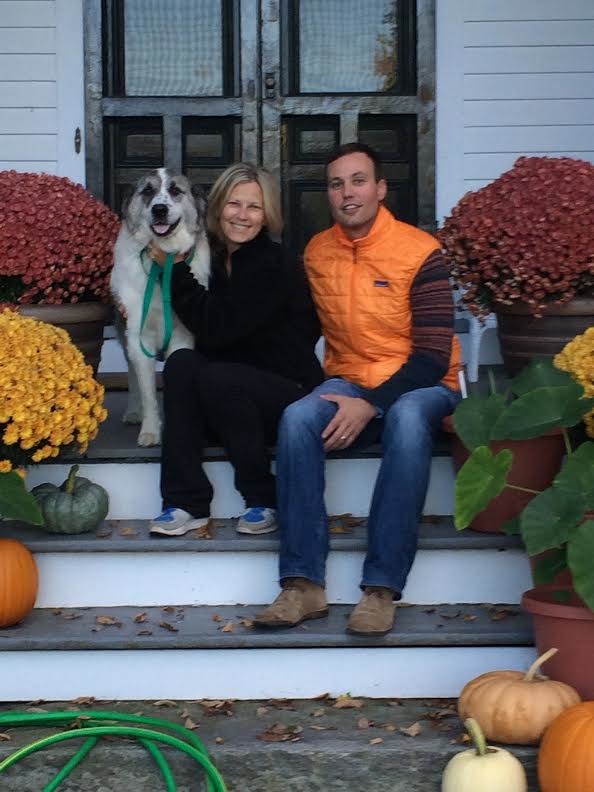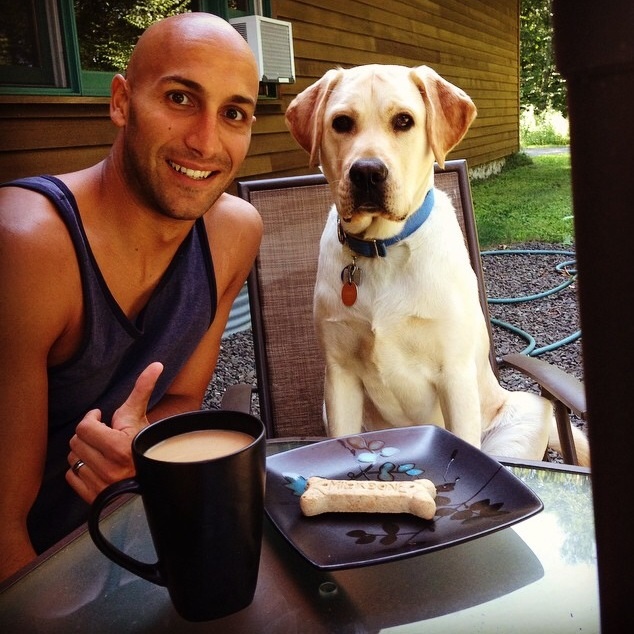 The foliage should be peak!
10/12/14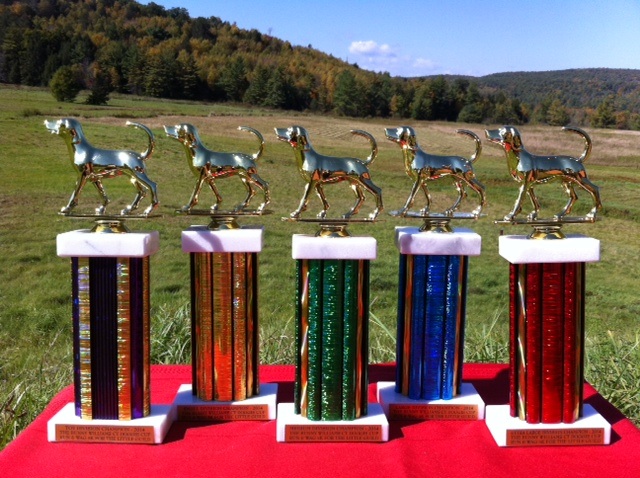 Run and Wag 5k - The Bunny Williams Connecticut Doggie Cup
October 18th, 2014
Cornwall, CT

Connecticut Doggie Cup Champion Bowls made by local artist Iris Hermann. The top team finishers will win the bowl and be crowned as the fastest Dog/Human team in Connecticut This is one of the first races of it's kind in the state and it will be a fast and flat 5k through one of the most scenic vistas in the state during peak foliage season. There is also a $100 cash prize to be awarded to the fastest male/female solo runners so serious runners should also apply.All proceeds will benefit the Little Guild of St. Francis, for the welfare of animals.
Please visit the race site for more info:
http://www.littleguild.org/runandwag5k/

10/5/14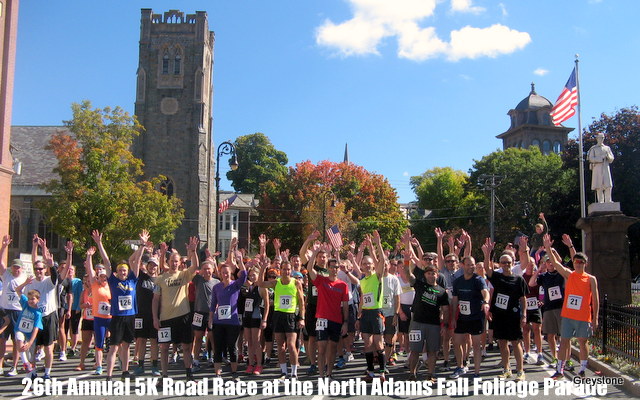 Tom Keefe, Brandon Williams, 18-yearold, Brandon Driver, and 53-year old, Art Reilly ran down main street in front of a large crowd of onlookers gathering for the parade. The crowd was all along the parade route, which just happened to be much of the race route. The sun was shining. The trees were on fire and so were the runners. Keefe cruised, Reilly was well under 6's, and the crowd cheered. This race, the venue, the crowds, the course, it's made for a couple thousand runners. Mark your calendar for the 27th Annual. You won't be disappointed. The results for Greylock Federal Credit Union's presentation of the 26th Annual 5K Road Race at the North Adams Fall Foliage Parade are posted!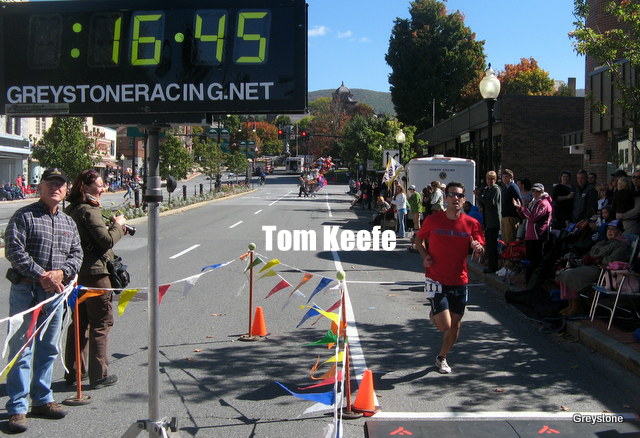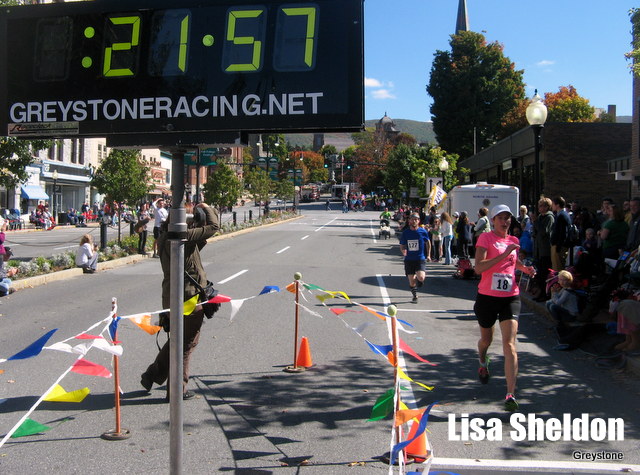 10/4/14

The rain didn't dampen the spirits as runners turnout for the 32nd Annual Highland Lake 10K. Edmund Milly ran a strong race with Jeremy Muratore close behind. The rain was minimal during the race and the conditions were actually pretty good. Laura Pieger finished 6th overall and took the women's race. Many thanks to the volunteers, sponsors, spectators, and runners! Results are posted.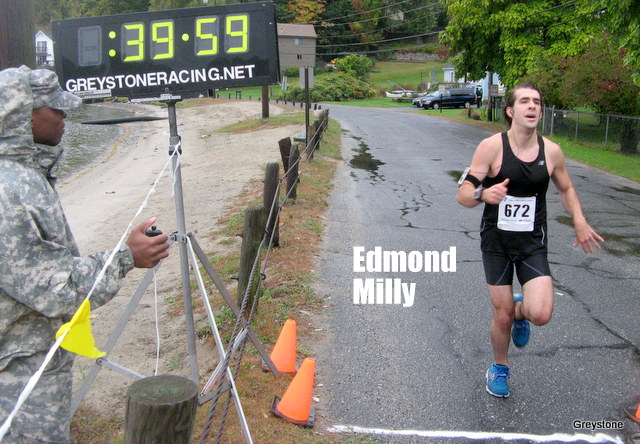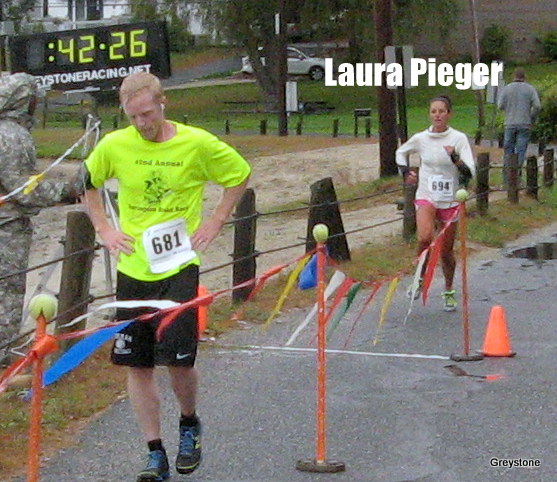 10/1/14
Riley Rising and Meghan Gimes were all alone from the first mile. They lead their teams to victory. Congratulations to Chase Collegiate and to all the runners who competed under damp conditions at the HVAL Cross-Country Invitational held at the Forman School in Litchfield, CT. Results are posted.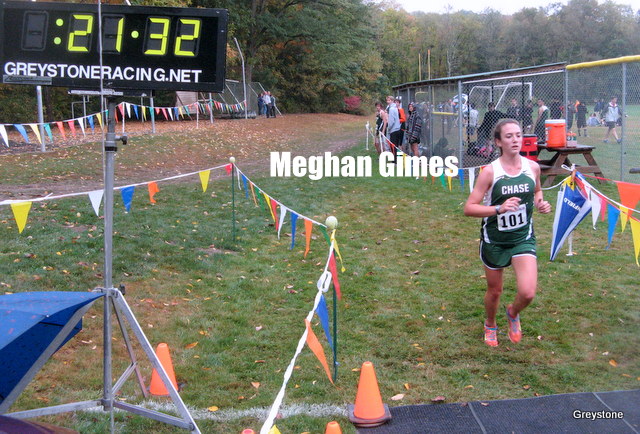 9/30/14
This Saturday is the 32nd Annual Highland Lake 10K near the boat launch on Highland Lake in Winsted, CT. The race starts at 9:00 AM. It's not only one of the oldest races in Connecticut, it's also one of only a few remaining 10K certified courses. There is race-day registration from 7:30 to 8:45 AM. See you there!
9/28/14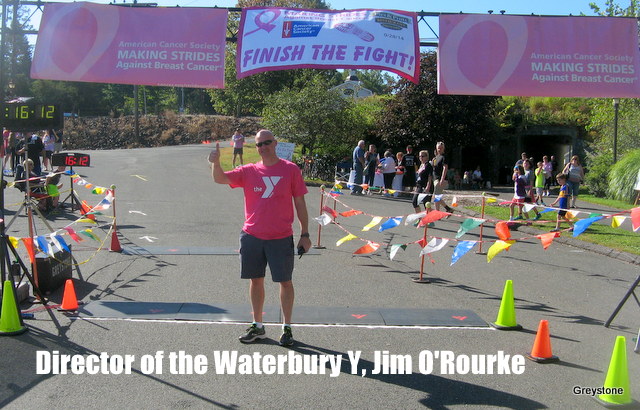 Jim O'Rourke gives us the thumbs up as nearly 900 runners took to the roads of Middlebury in the 1st Annual Pies & Pints 5K Ta-Ta Trot! It was a great day for a run and Pies & Pints was a great place to be. Chris Scannell established the course record and Aimee Salemi set the women's record. Results are posted!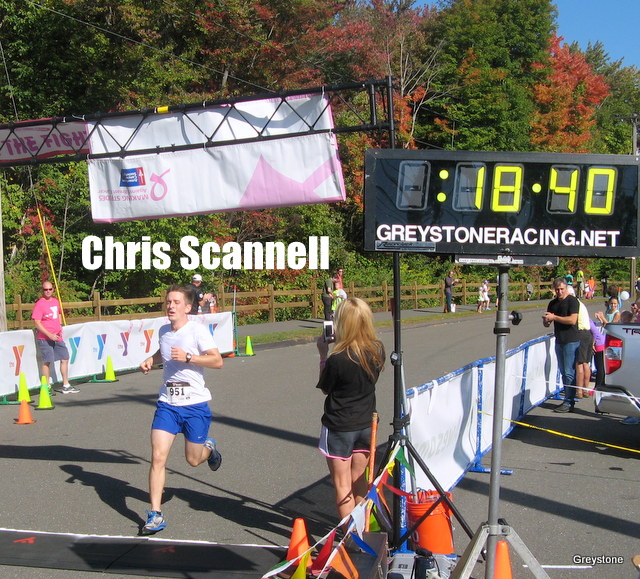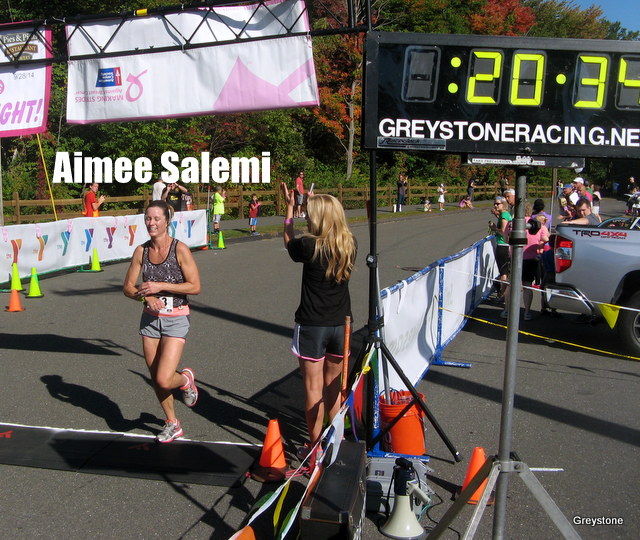 9/27/14
Just a few slots left for the Pies & Pints 5K Ta-Ta Trot 2014. View Preregistration list...
9/23/14
This Sunday, September 28, 2014 at 10:00 AM is the Pies & Pints 5K Ta-Ta Trot 2014. On-line registration is full. The last few slots may be available to those who turn in their paper registration to Pies & Pints by noon on Saturday. The race closes at 1000 and less than 100 slots remain. There may not be any race day registration. Register now... Pies & Pints, One Store Road, Middlebury, CT. Stay tuned for the preregistration list!
9/21/14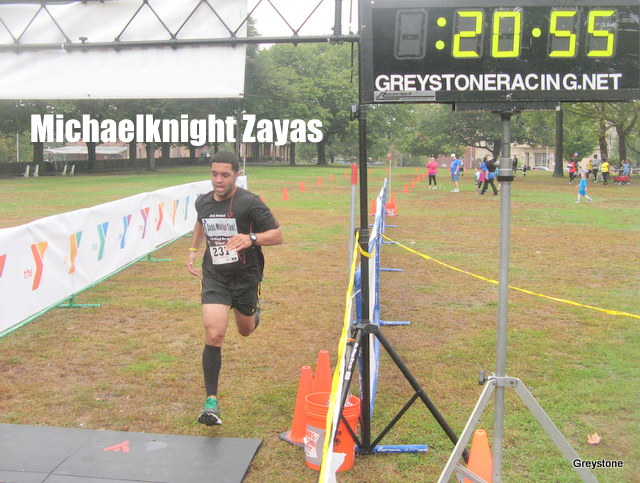 The 2nd Annual Dads Matter Too 5K managed to avoid the early morning showers and the mid morning rise in heat and humidity. It was a great turnout at Library Park in Waterbury. Results are posted!
9/20/14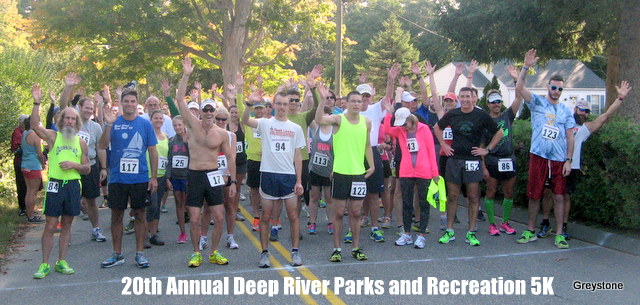 Ideal racing conditions for the 20th Annual. Last year's record setter was back. Darren Walden took 20 seconds off of last year's time with a new course record of 16:12! Marcy Withington took the women's race. Many thanks to the volunteers, organizers, spectators, and runners. Results for the 20th Annual Deep River Parks and Recreation 5K and 1-Mile races are posted.